The Kitchenette About Us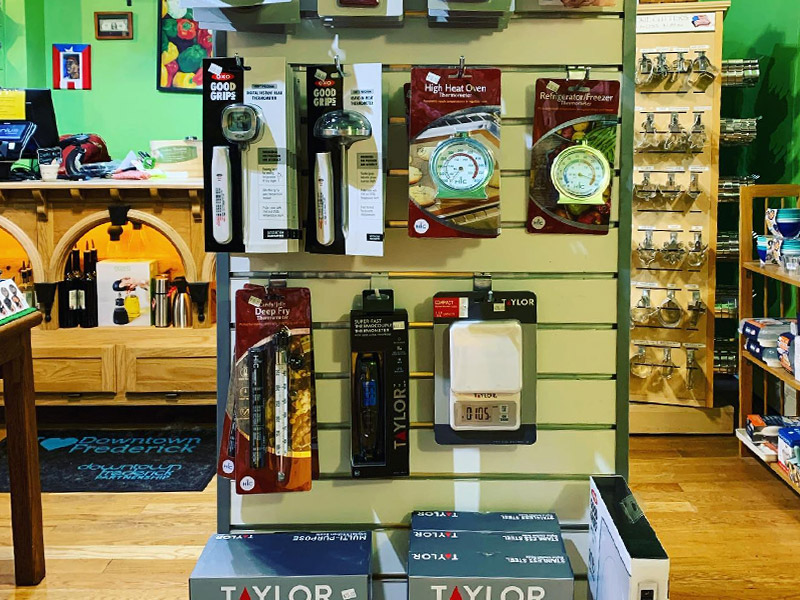 The idea for The Kitchenette developed during Spring Break of 2016, when owners, Marién and Tom Hornyak, were trying to figure out what Marién could do for work once her grant-funded position as a Bilingual Liaison at a local high school came to an end in June.
They always wanted to open a store in downtown Frederick, but what could they sell? Historic downtown Frederick is bustling with charming clothing boutiques and giftware shops, but there was no place to buy a potato peeler or a cookie sheet. And really; who wants to deal with traffic in order to head to a "big box" store, when The Kitchenette is right there?
Not only does The Kitchenette offer traditional kitchen products; you can also find locally-made cutting boards, unique gadgets, and "Made in the USA" items. So stop by and visit – we can't wait to help you find that perfect item for your kitchen!